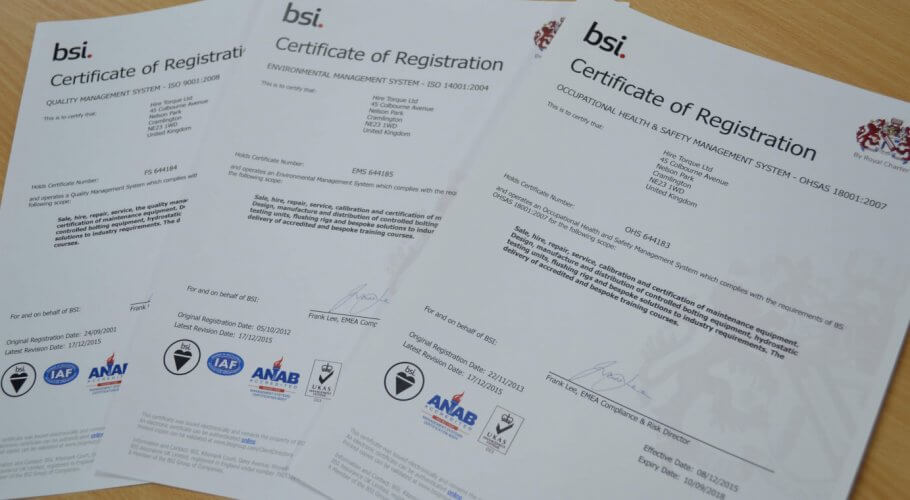 HTL Group awarded triple badged ISO certification
HTL Group are delighted to announce that in addition to Hire Torque Ltd, it's remaining UK subsidiaries (HTL Hydra Press Systems Ltd, HTL Training Services Ltd and HTL Worldwide Ltd) have all recently been awarded triple badged IMS certification to the following standards by BSI: ISO 90001:2008 – Quality, ISO 14001:2004 – Environmental and ISO 18001:2007 – Occupational Health & Safety.
HTL's ISO commitment
This further demonstrates the group's commitment to exceptional customer service, appreciating and respecting it's responsibility to the environment, whilst considering the safety of all our stakeholders at all times.
Contact us today to discover how HTL can support you with our industry leading, customer first solutions, call +44 (0) 1670 700 000 or email info@hiretorque.com.