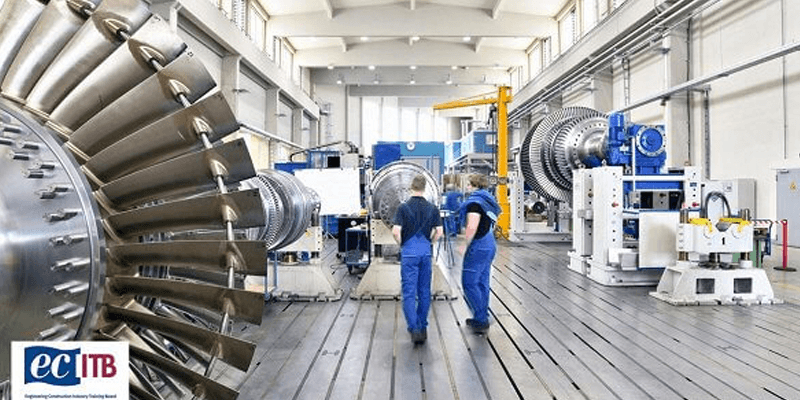 First ECITB Gas Turbine course offered by North East Training Provider
HTL Training Services, a North East based global training provider, is the first to offer the only ECITB internationally recognised qualification for Gas Turbine Introduction to Operations and Inspections.
The use of Gas Turbines in Power Generation, Petrochemical and Pipeline Industries is widespread. Therefore understanding the fundamental operation and inspection will benefit maintenance technicians, supervisors, and plant operators; increasing efficiency, productivity and safety levels.
The course is a mixture of practical and theoretical training, studied over 5 days with HTL's expert technical trainers offering delegates maximum contact time through small working groups.
ECITB comment: "We are delighted that HTL Training Services is now offering this ECITB qualification, an important and positive step in addressing the anticipated skills needs in the industry. HTL is the first of the ECITB provider network to offer this course which is based on ECITB training standards. It is an extremely positive step in addressing the anticipated skills needs in the industry".
With dedicated training facilities in Northumberland, Aberdeen and Great Yarmouth, HTL Training Services are pleased to announce the addition of this new course to their extensive training portfolio which is continuously developing to serve the growing needs of industry.
Andy Elrod, Lead Technical Trainer, with 20 years' international experience in both aero and industrial turbines, comments: "This ECITB approved programme will provide delegates with an internationally recognised qualification. The course is an excellent introduction and foundation to gas turbine make up, operations, including maintenance requirements and control systems.  This particular course originated from a customer requirement, further demonstrating HTL's commitment to continue to listen to customer needs and deliver accredited, cost effective and applicable training, a great example of how we do things with several more courses yet to come".
For more information on HTL's range of ECITB, NEBOSH, IOSH and QNUK accredited courses available at affordable rates, please contact +44 (0) 1670 700 005 or email info@htl-trainingservices.com.