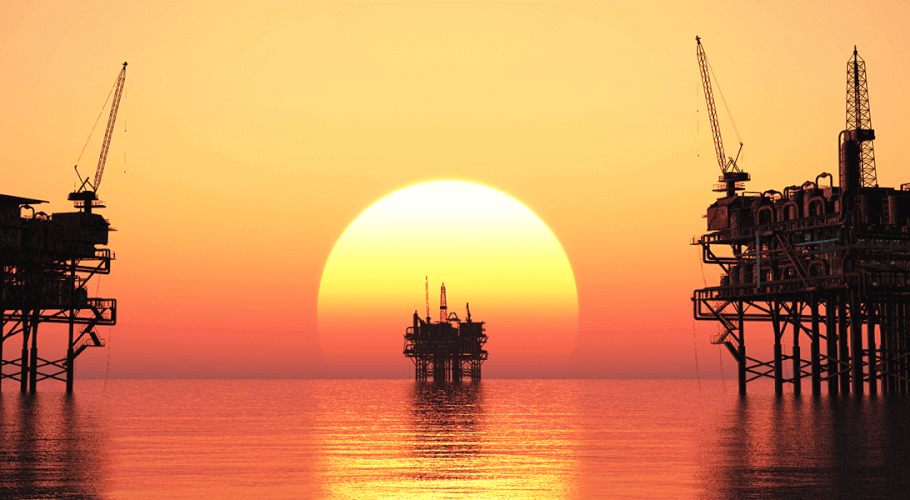 What Might 2018 Bring to the Oil & Gas Industry?
A Tough 3 Years
It has been commonly acknowledged that the last 3 years have been tough for the oil and gas industry. With a lack of investor confidence, and lower oil prices, as well as many companies going bankrupt, all aspects have contributed to the downturn.
Fidelity Investments reported in 2017 that stocks of oil and gas explorers, oil and gas equipment, and oil and gas drillers were one of the 11 worst performing sectors of the year. (1) A disconcerting statement for all involved, from companies to employees in the oil and gas sector. When put in laymen terms, it was inevitable that no money in the pot for wages or equipment to complete jobs ultimately led to redundancies, and a knock-on effect for suppliers of the sector.
However, in an extract taken from the Deloitte Center for Energy Solutions 2018 outlook on oil and gas, it seems that hope is still there for the industry, particularly in the United States:
"In 2017, we saw US exports of crude, as well as liquefied natural gas (LNG) and refined products, continue to rise. This rise aligns nicely with the new administration's motto of "energy dominance" for the United States". (2)
A Promising Future?
It is not just America who are set for a more prosperous 2018, according to Innovil. In their Editorial Outlook for 2018 (3), they discuss how Africa has been approved a major floating LNG (FLNG) which is providing optimism for the future.
Innovoil also report that Europe might be set to benefit in 2018, with a "flowering of interest in the North Sea in the last 12 months" with "Three big deals" having taken place recently.
"The increase in interest has been driven by three factors: falling service costs, a newfound sense of stability in the oil price and the emergence of something like a consensus from buyers and sellers on asset prices. Furthermore, the UK's regulator, the Oil and Gas Authority (OGA), has proved supportive and quick to respond."(3)
Predicted Tensions Ahead
As always, there are two sides to every story and so there is still some skepticism building around whether the pick-up will be as lucrative as many seem to think it will be, with potential disagreements being predicted by lead economists. Ricard Torné, Focus Economics' head of economic research was quoted saying:
"In terms of supply, geopolitical risks such as growing tensions between Iran and Saudi Arabia could lead to disruptions in output."

In the same document, Capital Economics economist Thomas Pugh stated that "The big risk is the lack of upstream investment over the last few years causing a supply crunch out towards 2020, which could cause prices to surge." (4)
 Fall in Rig Count
According to Baker Hughes' closely watched weekly report from November, the "oil rig count has gone down for a ninth week in 12." This implies that U.S. energy firms are cutting down on their capital investment plans. Importantly, this is an indicator that U.S. shale producers are showing signs of slowing down. (5)
An anticipated surge in demand next year is set to push global consumption above 100 million barrels per day threshold for the first time.
"However, supply from OPEC – which still accounts for roughly 40% of the world's crude – is expected to remain weak for at least part of 2018."
Where does this lead us?
Years of a low price oil and gas environment have forced operators to trim their capital expenditures considerably, which means a relatively narrow pipeline of new projects.
To sum it up, though the triple-digit territory of 2014 looks improbable, we expect oil prices to continue to increase. Also, we are confident that improving the fundamentals have probably put a floor under crude prices for the time being, allowing energy firms to outwardly forecast and budget for investment in areas previously neglected for purposes of becoming lean.
In terms of what 2018 and the fluctuations in the oil and gas industries could mean for suppliers, there is continued confidence that the New Year will bring with it new opportunities and avenues to explore. The HTL Group will continue to put our customers at the forefront and support existing and new customers alike, in what is shaping up to be an interesting year!
For quotations of maintenance equipment and calibration services, contact us on info@htlgroup.com, or to discuss specific requirements relating to controlled bolting and fluid power systems call 01670 700 000.
References:
(1)   https://www.fidelity.co.uk/markets-insights/daily-insight/oil-how-low-can-it-go
(2)   https://www2.deloitte.com/content/dam/Deloitte/us/Documents/energy-resources/us-oil-and-gas-outlook-2018.pdf
(3)   https://www.innovoil.co.uk/single-post/2017/12/13/Editorial-Outlook-2018
(4)   https://mozambiqueminingpost.wordpress.com/2017/12/22/global-oil-gas-outlook-prices-to-remain-stable-in-2018/
(5)   https://www.nasdaq.com/article/oil-gas-industry-outlook-november-2017-cm872707