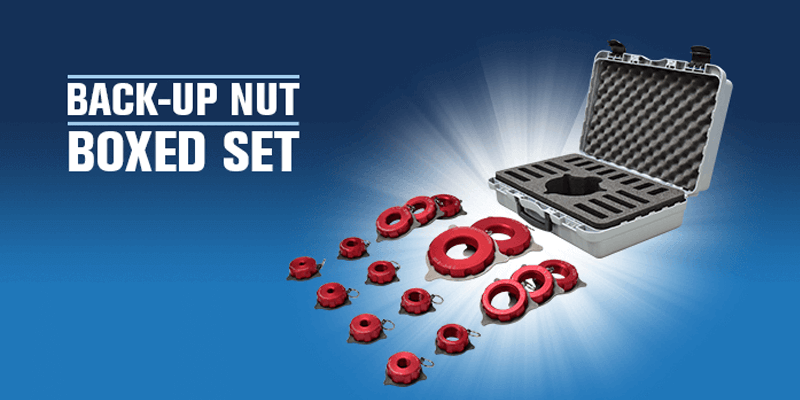 Back-Up Nut Boxed Sets In Stock
We now have Back-Up Nut Boxed Sets readily available for sale and hire.
Available in either metric or imperial sizes, each boxed set comes complete in a portable hand carry case. Ideally suited to a variety of applications, these simple yet innovative safety accessories ensure that a wide range of bolting tools are held in place during operation, allowing hands free bolting operations.
Sizes from:
Metric – M12 to M76, Quantity: 18
Imperial  – 1/2" to 2 3/4", Quantity: 16 
For more information contact us today on +44 (0) 1670 700 000, info@htlgroup.com.