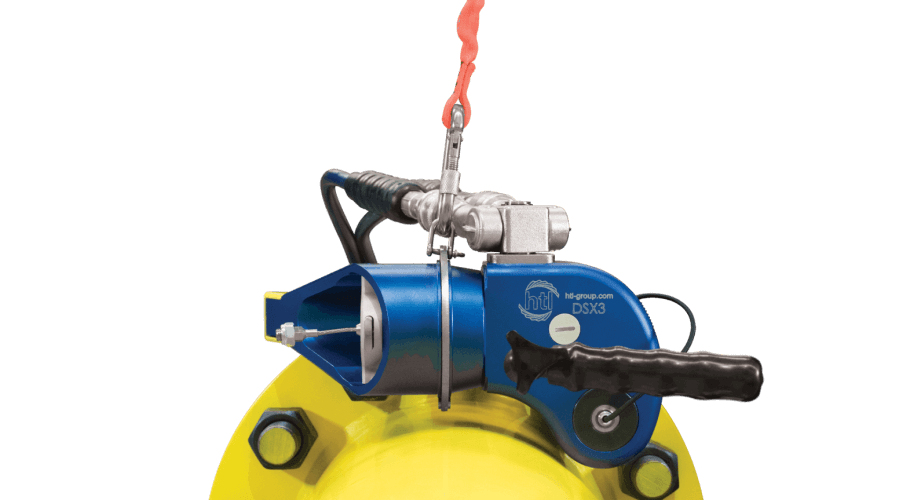 Operator and Job Site Safety At The Forefront
Designing the DSX
When designing new tooling it is paramount to consider who will be using the tooling and where the applications will be. This will affect the design process and ultimately, the end product will be something which has been designed with the end user in mind, combatting issues that they may have had with previous tooling that wasn't as fit for purpose.
At HTL Group, we are renowned for manufacturing 100% British made controlled bolting equipment and would like to introduce our new DSX Square Drive Torque Wrench Range. Incorporating industry first patented safety features, the all new square drive tool from the OEM controlled bolting range demonstrates our commitment to continually improve safety standards.
Safety First
Serious consideration to working at height applications was given throughout the design process on the DSX range. We believe this range reduces incidents from dropped objects with unique features, including a fully retained, quick release reaction arm. This remains connected to the tool whilst it is adjusted, an industry first, in addition to a working at height connection point and safety handle as standard.
The DSX illustrates continuous product development incorporating a high strength, low weight, slim-line unibody design with only a few moving parts to reduce operating costs. A multi direction stainless steel hose swivel completes the package.
Problem Solving
Working in partnership with our customers, we continue to develop and solve their problems using the latest 3D technology. Our policy is to innovate and provide cost effective solutions while maintaining operator safety and the highest product quality to ensure our products meet and exceed our customer's needs. We have Headquarters in Northumberland and strategically placed facilities across the globe, and the complete OEM range of solutions are all proudly designed and manufactured in the UK and suited to all controlled bolting applications.
Driving Innovation
The culture of The HTL Group is one of driving innovation to meet the highest quality and performance standards, understanding and endeavouring to exceed customer requirements at all times. Its in-house, highly skilled design team are confident and competent in delivering concept, design, rapid prototype and 3D models.
At The HTL Group, we operate an open door policy. If you would like to find out more information or arrange a visit to any of our facilities, please email info@htlgroup.com or call +44 (0) 1670 700 000.
For further information on our ever increasing range of products and services, please visit our website: https://www.hiretorque.co.uk/.
Alternatively, please visit the HTL Group YouTube channel to view videos of our OEM product range.