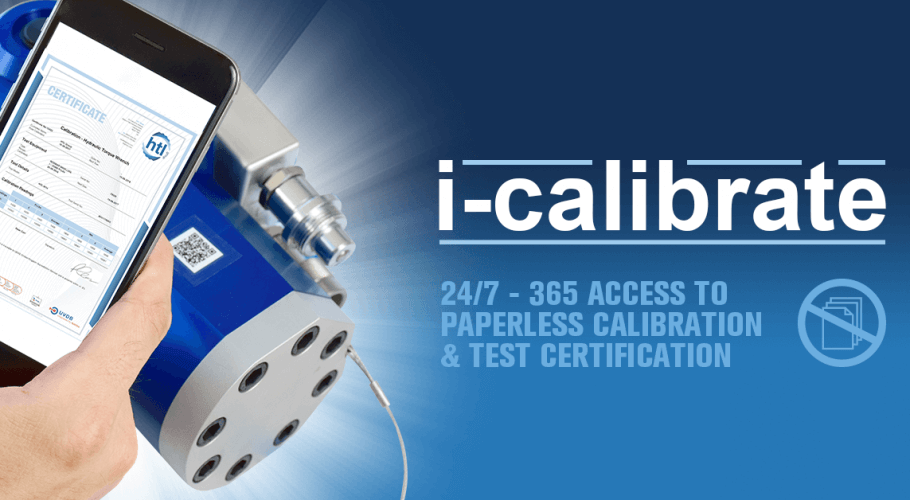 Paperless Innovation With i-calibrate
It is well-known that on some sites calibration certificates are not always easy to locate. Numerous hours of downtime can be associated with finding the relevant paperwork, and tools are taken out of service until their calibration certificates can be located for compliance. A time consuming and frustrating task which, with the correct systems, could be avoided.
After the annual calibrations, tool owners usually receive a certificate detailing the particulars which also verifies the quality of the equipment. Internal quality reviews conducted by companies will request to see the specified calibration sheets, so their accessibility is fundamental to ensure ISO standards are maintained.
It is a known practice that technicians keep these calibration forms in a ring-binder, however, if proof of certification cannot be produced, the tool cannot be used on the job, resulting in downtime and loss of productivity.
Round The Clock Compliance
To alleviate this issue we wanted to create a system whereby users could access their own personal database of certifications, along with due service dates and an easy way of booking tools in to ensure 365 days of conformity.
At HTL, we continually strive to produce equipment and systems to make our customers lives easier, leaving you with accessible answers, and accurate, fast results every time.
Traceability
HTL Group have the answer in an online service that tracks tools, calibrations and certifications. The goal is to eliminate paper certificates and make them more readily accessible.
Introducing i-calibrate, HTL's complete certificate trace-ability software. i-calibrate has been specifically designed with the consumer in mind, allowing the user quick access to their certificate database, as well as being notified when servicing is due.
i-calibrate software provides round the clock access to all of the important test and calibration information, with the ability to book servicing and calibration of equipment. The software, which is accessible via the online portal or by utilising a QR reader on the tool, enables companies to cut down on admin time, ultimately saving costs.
Features
Complete control, traceability and access to calibration & test certification
Two simple access points: QR code or via the online portal
Access with any smart device that has QR and mobile data capabilities
Real time, worldwide access to all your stored certificates
Calibration, test status is clearly visible with the colour coded dashboard
Quick and easy searching for equipment
Auto notifications for tooling due to expire in 3 months sent direct to your inbox
Online re-booking function
Customisable dashboard
For more information or to request a demonstration of how i-calibrate could benefit your business, please email info@htlgroup.com or visit www.hiretorque.com today.
View the demo here: https://www.youtube.com/watch?v=Btj8IcvPhrk