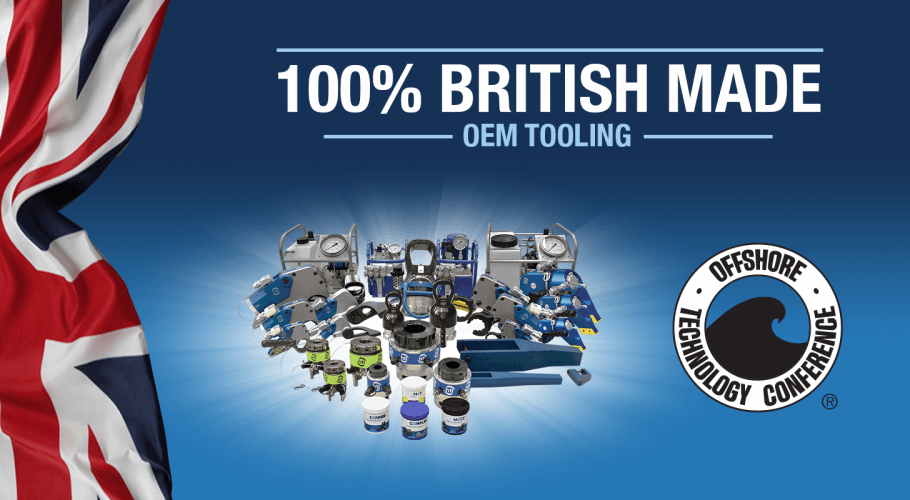 Smart Bolting Innovations At OTC
The team at HTL Group are bringing 100% British made smart bolting innovations to OTC this year.
Located on the UK pavilion (Stand 1639-A), we will showcase our new embedded RFID Tooling. The inclusion of RFID technology gives the opportunity for clients to develop their own automated systems that communicate directly with HTL Tools for identification, tracking and traceability. This has numerous applications including asset management, tool authentication as well as many other limitless capabilities.
Also demonstrated will be HTL's calibration and test system; i-Calibrate. Utilising QR codes fixed onto tooling, i-Calibrate ensures that any smart device can access calibration and test certification instantly.  Complementing i-Calibrate will be the range of Calibration and Test Rigs available from HTL, allowing visitors to understand how they can solve their calibration and test needs from high quality, UK designed and manufactured equipment.
Bringing a health and safety focus to bolting is key for us, and to present this at OTC, we will exhibit our brand new DSX Square Drive Torque Wrench which features industry leading patented safety features.
An additional safety focus for the group is the Hands Free Bolting range of safety accessories, which improve both operator and job-site safety by dramatically reducing the risk of dropped objects.
For further information, visit the HTL Team at Stand 1639-A on the UK pavilion or contact us before the show on info@htlgroup.com , +44 (0) 1670 700 000.