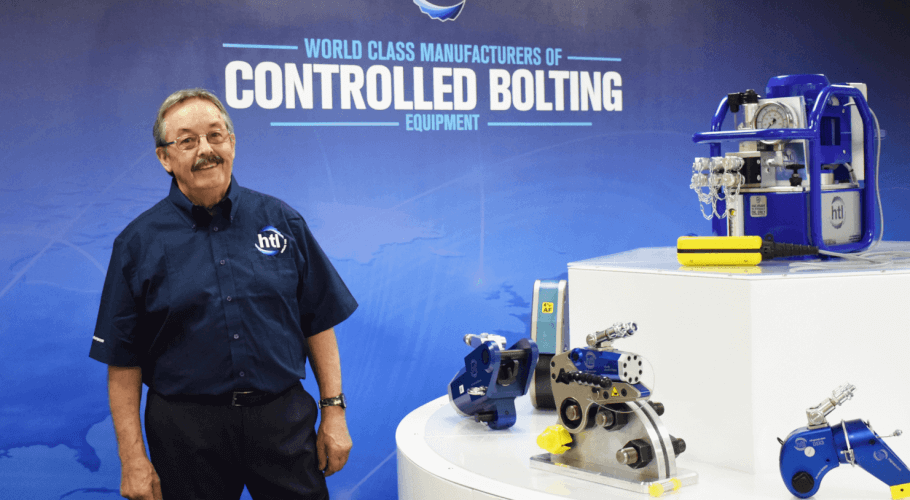 Team Spotlight – Ray Jones
This month's Team Spotlight is on Ray Jones, The Founder of HTL. Ray founded HTL in 1996, and drives the company forward every day with a very simple strategy:
"Customer service is our number one priority, 24 hours a day, every day".
During your time in the Controlled Bolting Industry what has been your highlight?
During my time in the bolting industry, the highlight has always been the satisfaction of helping our customers by solving their engineering bolting problems. This can be as simple as a special spanner link or in/out socket to the Sea Snake Project.
Getting to meet and network with a range of industry professionals at events is also a personal highlight for me, I still very much enjoy engaging with customers on a one to one level.
What's the biggest change you've seen in the Controlled Bolting Industry since you started in 1979?
The biggest change in the industry has been the use and advancements of digital technology in Bolting. Computers, mobiles and digital marketing platforms has given us instant communication with our customers, the likes of LinkedIn is a great tool to connect and instantly speak with customers and other industry professionals.
How do you see HTL Group supporting the industries' ever evolving needs?
We can support the ever-evolving bolting industry by continuously training our work force whilst also offering this as an industry leading service at our dedicated Training Centres of Excellence and at customer's facilities globally.  In addition to this, we will continue to provide our renowned support levels of our forward thinking R&D department providing industry first ETO bolting solutions, backed up by our enthusiastic, highly involved management team.
What would you say is the most surprising aspect of working in the bolting industry?
With regard to a surprise within the bolting industry, it appears sometimes as if it has not moved forward at all. That is only because the simple nut and bolt itself has not and will not change, but then you realise just how much the tooling and technology used has developed over the past 40 years.
To get in touch with Ray simply email: ray.jones@htlgroup.com or call +44 (0) 7836 368 096.