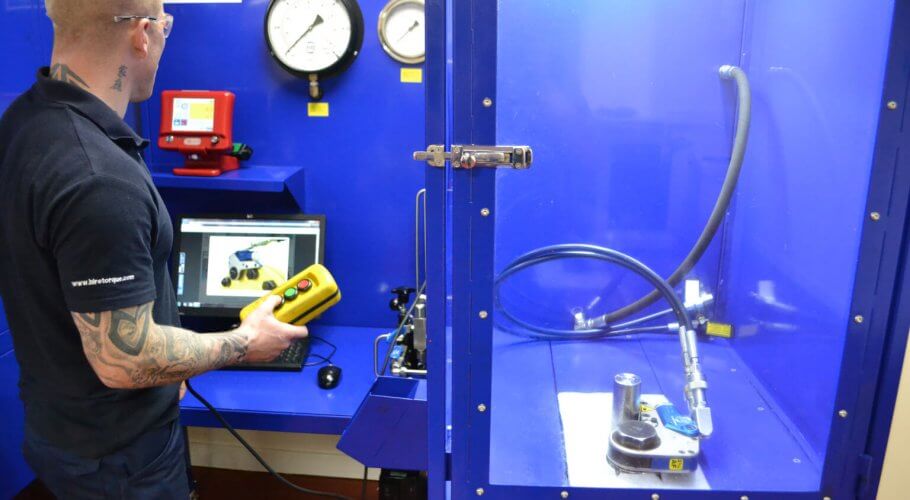 Why is calibration so important?
Calibration is the necessary process used to maintain torque tool accuracy; it defines the accuracy and quality of measurements recorded by bolting equipment.
Over time there is a tendency for accuracy to 'drift'. To be confident in the results being measured there is an ongoing requirement to service and maintain bolting equipment throughout its lifetime to guarantee reliable, accurate and consistent measurements.
Minimise any uncertainty by ensuring the accuracy of bolting equipment by calibrating your tools; HTL's Calibration services will quantify, control and eliminate the risk of errors.
Calibration is vitally important wherever measurements are a necessity, it enables users and businesses to have confidence in the results that they monitor and record.
4 areas covered by calibration:
Servicing Bolting Engineers have to apply various torque settings to bolting equipment to achieve the desired, accurate result. Servicing of bolting equipment is vital in achieving correct torque results on any application and should be carried out regularly to guarantee consistent accuracy.
Inspection & Quality Control The accurate application of torque is fundamental in any quality control process in order to save time and money. Torque equipment which is calibrated regularly will achieve this first time around, eliminating costly time and resource needed to correct errors.
R & D As technology develops and the implementation of new processes and assembly techniques continues, there is a growing demand and expectation for accurate torque application; calibration of torque tools is a vital part of fulfilling this industry expectation.
Production Torque tools which are calibrated correctly can provide reliable accuracy saving time, money, materials and resource. Regularly calibrated and certified torque tools, also reduce the risk of products failing during service therefore removing the risk of costly repairs.
All equipment with an adjustable torque readout, either a dial or digital, requires recalibration to assure the operator's bolting technique and accuracy fall within the agreed limits. Standard practice (as set out in ISO 6789:2003) is to re-calibrate every 12 months or every 5000 tool cycles.
HTL's calibration labs offer NATA Certification services giving you the guarantee of NATA calibration standards. Here at HTL we understand that when you need your equipment calibrated, serviced and maintained it must be carried out quickly, expertly, and thoroughly, therefore we offer both Standard and Fast Track calibration options, all with an accuracy of + /- 3%.
Fast Track Calibration services available from HTL include:
Please note varying rates apply for each of our Fast Track Services, please contact us for an individual quote
When your equipment is with us:
A fully trained Service Engineer will inspect the equipment and identify if any repairs are required.
A member of our team will contact you and inform you of any repairs required and provide a quotation before any work is carried out.
Once tested/calibrated certification will be produced and your equipment will be despatched to you immediately.
Our qualified Service Engineers are on hand to calibrate a wide range of controlled bolting equipment including but not limited to:
Torque tools up to 100,000NM
Hydraulic gauges up to 40,000 PSI
Air gauges up to 160 PSI
Hydraulic bolt tensioners up to 4″
Hydraulic cylinders up to 200 Ton
Contact us today to discover how HTL can help you avoid downtime with our state of the art calibration facilities. Call +44 (0)1670 700 003 or email info@hiretorque.com / info@htl-australasia.com.