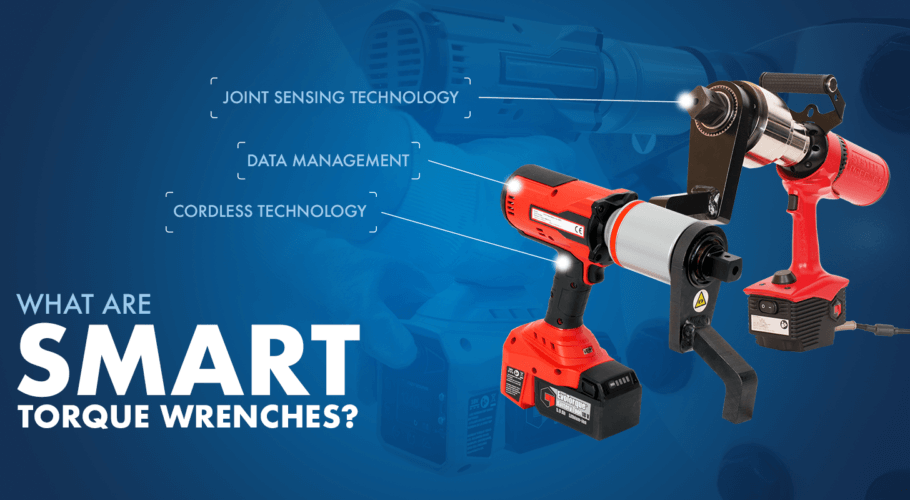 What are Smart Torque Wrenches?
With the advancement of modern technology, torque wrench innovations have seen exponential growth, offering various possibilities to improve operator experience and accuracy. The introduction of Smart Torque Wrenches allows users to apply torque accurately whilst providing the benefit of data logging, overshoot technology, and so much more.
For a torque wrench to be classed as 'smart' the most prominent feature is data management. This is the ability for data to be logged and recorded, with the ability to then store all joint and user data to a cloud-based system for complete traceability.
As the industry continues to improve its health and safety initiatives and data management processes, quality assurances are a primary focus for businesses. Therefore, the requirement for smart torque wrenches increases, requiring low and high torque wrenches to be traceable and recordable.
What features can you expect from a smart torque wrench?
Accurately applied torque to threaded fasteners

Bluetooth and USB connectivity

Data can be transferred to the cloud or an external data platform for record-keeping and analysis

Reduces manual error when recording results.

Intelligent joint sensing technology measures the joint during tightening and allows dynamic braking to avoid torque overshoot

A clear indication of successful joint tightening

Electric versions are highly tolerant of variations in supply voltage and will not operate if the voltage is outside of tolerance

The ability to measure multiple bolted joints, work IDs, and user IDs for traceability

Can operate with three modes of operation that include torque angle and torque audit

Testing pre-tightened bolts with minimal impact on the original fastening torque
Smart Torque Wrenches from Norbar
The range of Norbar Electronic Torque Wrenches are available from HTL Group and boast many of the features affiliated with 'Smart Torque Wrenches.'
As controlled bolting specialists, the HTL Group offers customers a wide variety of torque wrench options to suit customer requirements. From standard steel square drive torque wrenches to aluminium low profile cassette wrenches, the hydraulic torque wrench range suits various customer requirements and budgets.
Traditional Electronic Torque Tools would previously be known to give vastly different results, depending on the joint type. However, the intelligent joint sensing technology that is designed in Norbar's EvoTorque® Multipliers and Battery Tool eliminates these issues. With the ability to eliminate operator errors, bolting jobs can be completed the first time successfully.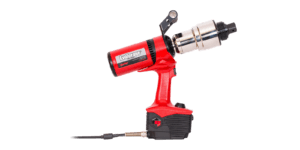 Speed Up Bolting Processes
Specifically designed to be accurate, the Norbar EvoTorque® 2 has user-friendly features. These smart torque wrenches have been built to improve performance, with a run-down speed five times greater than the final torque speed, speeding up the bolting process.
Cordless Technology
With further advancements in technology, we now see cordless torque tools, such as the Norbar EvoTorque® Battery Tool (EBT). Designed to prevent overheating, issues that previous battery torque tools suffered from, this uniquely designed, user-friendly wrench is highly portable.
Designed with only a 45-minute charge time, the EBT can deliver exceptional power and accuracy while gathering data required for quality purposes.
The main benefit of utilising a cordless torque wrench is for use in remote areas, where access to a power supply is limited, but also the elimination of trailing cables. Preventing trip hazards from cables, smart torque wrenches such as the EBT are fast becoming a part of industries such as wind and rail.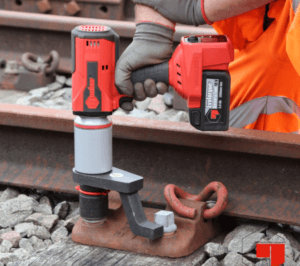 Controlled Bolting Specialists
With decades of experience and industry knowledge in controlled bolting, HTL understands the importance of safety and accurate torque to ensure complete joint integrity. For bolting jobs that requires torque, the range of Norbar smart torque wrenches are a suitable solution when traceability is essential.
Click here to see the full Norbar product range.