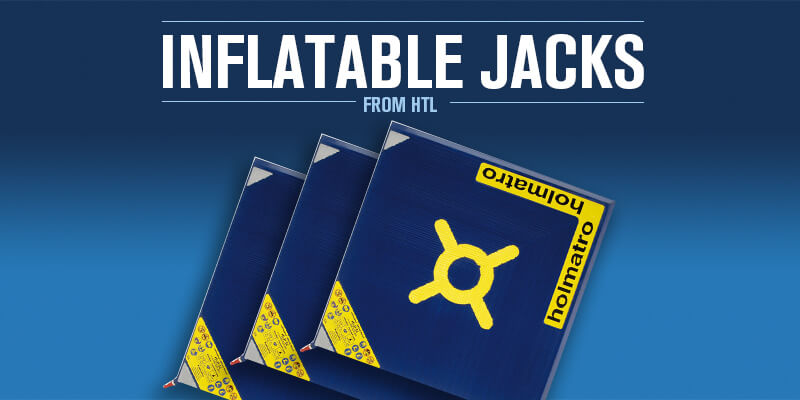 Lift heavy loads with Inflatable Jacks
When there is a heavy load to be lifted, HTL's inflatable jack will provide the strength and durability required for most heavy duty applications. Measuring less than 25mm thick when uninflated as well as being highly flexible and lightweight, ensures the inflatable jack can be used when there is minimal space.
Providing a non-stick surface, our reinforced air jacks are perfect for many uses and are supplied complete with quick disconnect couplers and an operating controller making it inherently safe during operation.
With an exterior tough enough to lift a bridge or machine, but thin enough to lift in limited spaces where other jacks cannot reach, HTL's inflatable jacks can be used across many industry sectors. The ability to lift uneven loads and with operating temperatures ranging from 20°c (-4°f) to + 50°c (+122°f) ensures the HTL durable Inflatable Jack is suitable for use in all environments.
The option to be used on its own or in multiples means the inflatable jack can also be utilised to stabilise equipment, such as during the transport of turbine bases, lifting steel structures, round tanks, moving shipyard equipment and maintaining pipelines.
If you would like more information or an instant quote, simply email info@htlgroup.com or call direct on +44 (0) 1670 700 000.