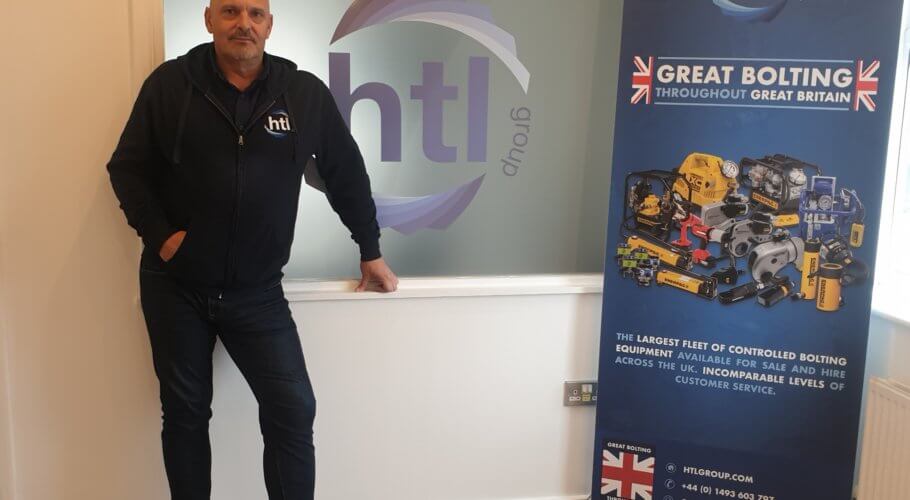 Meet Stephen Bensley, Account Manager for HTL Great Yarmouth!
Meet the People Behind the Business and learn the stories of the amazing individuals behind HTL. This week we've been speaking with Stephen Bensley, from HTL Great Yarmouth.
Stephen joined HTL back in February 2020, from his Subsea Control System Sales background and quickly adapted to the busy day-to-day life at HTL. Many of our customers in the South-East of England will be familiar with Stephen and his can-do attitude and focused approach to finding new solutions for any customer challenges.
You may also find Stephen at your local antiques fair or auction hunting for the next valuable treasures!
Let's hear more from Stephen below.
WHAT DO YOU ENJOY MOST ABOUT YOUR ROLE?
In my role at HTL, every day is a school day. New challenges, leading to new solutions.
The daily interaction with our ever-growing list of clients is most enjoyable.
WHAT MAKES YOU SMILE DURING THE DAY?
Getting good feedback and happy customers.
WHAT ADVICE WOULD YOU GIVE TO SOMEONE WANTING TO FOLLOW YOUR CAREER PATH?
Be prepared to learn something new every day, have an open mind and a problem-solving attitude.
HOW HAS YOUR HTL CAREER DEVELOPED SO FAR?
I started with HTL in February 2020 as a Sales Engineer in Great Yarmouth, moving from a Subsea Control System Sales background, into controlled bolting and industrial tools. Although previously having some hands-on Bolting experience, Training and product knowledge is being absorbed at a rapid rate of knots and moving forward daily.
HOW DO YOU RELAX WHEN YOU'RE NOT WORKING?
You will find me at car boot sales, auctions, or antiques fairs in my spare time, searching out hidden treasures.
FUN FACT?
I once found a rare and quite valuable, Clarice Cliff Vase at a car boot sale, that had been intact for almost 100 years. That is until I managed to put a large chip in it on my journey home!