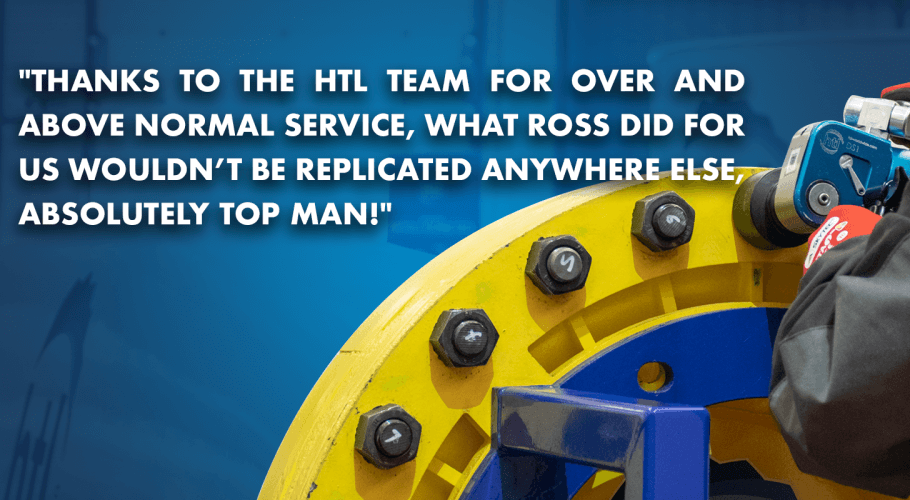 Customer Feedback
Here at The HTL Group, we pride ourselves on providing our customers with solutions, delivered with extraordinary customer service.
We're committed to understanding our customer's needs and providing a solution to whatever the problem. Our Account Managers go above and beyond their expectations to ensure all our customers receive our world-class solutions as quickly as possible, whilst still upholding our unrivalled standard of service and quality.
With decades of experience supplying and supporting customers with controlled bolting equipment here at HTL, we understand that being responsive and flexible is key to building long-lasting relationships, and this is just one of many examples of our extremely responsive service.
Don't just take our word for it though. Contact our team and get service excellence, info@htlgroup.com.
"Thanks to the HTL Team for over and above normal service. What Ross did for us wouldn't be replicated anywhere else, absolutely top man!"